Where do Christians risk everything to follow Christ?
You can now explore the Open Doors World Watch List 2023, which launched on 18th January. You'll be able to see the countries where Christians risk everything for following Christ – and explore where persecution has worsened, and where it has got better. My hope is that the World Watch List will equip you to pray for our persecuted family, support them and speak out on their behalf. Thank you so much.
Order your free World Watch List resources
You can get inspiring testimonies, extensive information on the World Watch List top 50 countries, prayer points, a map and more with a range of free World Watch List resources for you, your family and your church. You'll also find resources designed specially for children and youth. Order today to stand with your persecuted brothers and sisters.
Order resources HERE
Every blessing, and thank you for supporting your persecuted church family,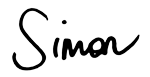 Simon, Email Editor